Bollywood Stars who Are Trained Pilots: You will be shocked to know that these bollywood stars are trained pilots and can fly jets. Here are the bollywood stars who can fly planes.
1. Sushant Singh Rajput :- Not many of us know but Sushant is one of the talented stars who participated in the Uber cool Pilots League and his skill was marvelous. Unfortunately, Sushant is no more between us.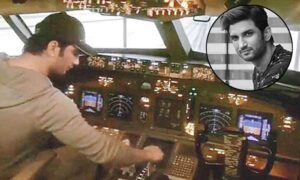 2. Shahid Kapoor :- We have seen Shahid in his film 'Mausam' where he played the role of a professional pilot. But shockingly, this talented actor took flying classes and learned the flying aircraft., He had pushed himself through a very hard training to play the character in that movie. After that movie Shahid told in an interview that he can fly any plane or aircraft alone.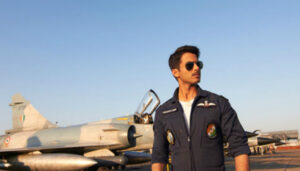 3. Amitabh Bachchan :- Very few fans know that this 77 years old versatile actor Amitabh Bachchan is a professional trained pilot. He always wanted to join Indian Air Force so he had learned how to fly an aeroplane. Big B even confessed that he can handle any emergency situation on air and will be able to land the flight safely.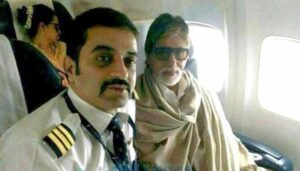 4. Vivek Oberoi :- Vivek took flying classes during the shooting of Krrish 3. He found those lessons so interesting that it became his one of the hobbies now. So, he again learned it seriously and became one of the trained pilots and can fly small planes now.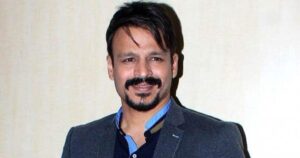 5. Gul Panag :- Gul Panag is known as adventure and sport lover. But can you believe this lady also can fly plane professionally. You have heard it right. This bold actress of Bollywood is a professional trained pilot who holds her own pilot license. Gul Panag always wanted to be a pilot and after become a professional pilot, she has became such an inspiration for all.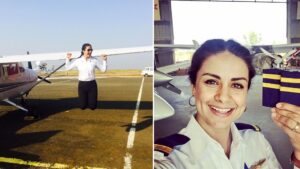 6. Asin :- Some years back, Asin was on a long vacation in Italy and she was seen to fly a sea plane just for having fun. But after that it has became a passion for her. Asin was so excited for her new obsession that she even posted it on her social media sites. She has taken her passion in very serious way and from that day she always prefers to fly sea plane by herself in every vacation.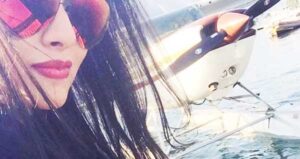 7. Ajith Kumar :- South Indian actor Ajith Kumar is also a trained pilot. Being an actor, he never gave up on his dream and became a professional pilot. Ajith is one of those very few celebrities who participated in Formula championships also.