One of the most fruitful jobs in Bollywood that is often overlooked is Dubbing. There are several names that I, you and many know about but don't know the magnitude of work, they have done in lending their voices to some of the most iconic characters and celebrities.
These individuals have become dependable artists that have made a name for themselves as voice over artists. Here are 10 shocking real voices of the most famous bollywood and hollywood movie characters and celebrities.
10. Richa Nigam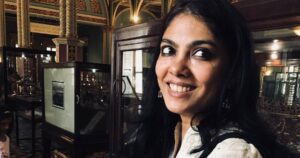 Probably one of the most recognizable voices from indian advertising is that of richa nigam, if you look at some of the most famous advertisements from Surf Excel, Paper Boat to the recent comfort fabric Conditioner, you would know exactly what i'm talking about. When i'm referring to her unique husky voice Surf Excel, Paper Boat drinks and memories.
An individual who left advertising to work as an assistant director in feature films and stumbled upon the profession of voice over is one of the most sought after artists, we have in the country today.
9. Mohan Kapoor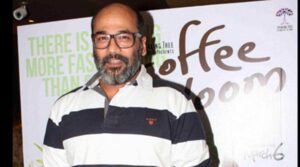 A supporting actor that you may have seen in several films is Mohan Kapoor, this is an actor that seems to be a part of several ensemble casts having the ability to assimilate into several fictional worlds created by artists, from Jolly Llb, Happy New Year and Sadak 2. Mohan Kapoor is a very familiar face but very few people know, that he is hired on a regular basis for dubbing the most famous hollywood films in hindi.
While he has dubbed for Bruce Willis, Die Hard and Dwayne Johnson from the Fast and the furious series, my favorite has been his voiceover work for Bane from the Dark knight rises. It does tell you the sheer range of talent some of the artists in india possess.
8. Rajesh Khattar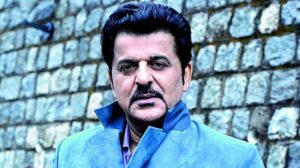 A face especially familiar to all of you because of his television appearances is the talented actor rajesh khattar. While the general audience would assume that he is a supporting actor, just because of his appearances in bollywood films. Only cinephiles would understand that he may just be the most utilized voice in famous hollywood movies to communicate at a mass level in india in the hindi language.
The man has been doing dubbing work since the late 90s and still is contributing his baritone voice to the most popular characters, from agent Simmons in Transformers, Robert Langdon from Da vinci code and Angels and Demons to Jack Sparrow in Pirates of the Caribbean. I think it's safe to say Rajesh Khattar's voice as Tony Stark or the Iron Man made him a household name.
7. Sanket Mhatre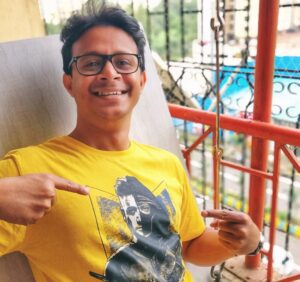 Probably the most unknown face to the general public but the most utilized voice in the international superhero franchises for dubbing, in the hindi language is sangeet matri, can you imagine that the hindi dubbed voice for Deadpool, Shazam, Captain America and Hawkeye is the same person.
He is also responsible for most of the hindi dubbing of famous telugu films of Allu Arjun and Mahesh Babbu. The man is extremely talented and just the number of characters that he voices gives you an idea of the command over the language and the modulation that is required to execute such a complex job. When Sanket Mhatre was replaced by Ranveer Singh to voice Deadpool many viewers missed the texture and brilliant execution of the veteran voiceover artist.
6. Rj Aditya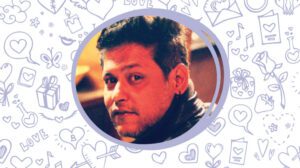 A surprising piece of information that i again got to know is that Rj aditya helped in contributing to finishing the sections of dubbing for Dil Bechara that the late sushant singh rajput could not complete, blown away by the fact that i did not notice any abrupt changes throughout the film. It does tell you the stellar job that the Rj did for voicing sushant in the film. The last sequence as Manny speaks to Kinsey is actually voiced by the dubbing artists.
5. Samay Thakar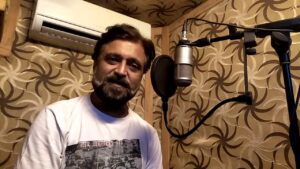 Another voice that comes into the category of many people not knowing the individual but recognizing their voice is Samay Thakar. A man who has voiced several famous characters in hindi. While some of his most popular work includes voicing the Hulk in the Avengers series, Sirius black In Prisoners of Azkaban and Katappa In Bahubali, i think his most impactful role to me as i remember watching the film as a child was his dubbing in Apparatchit
A voice all of you will recognize immediately after their dialogues are delivered.
4. Sonal Kaushal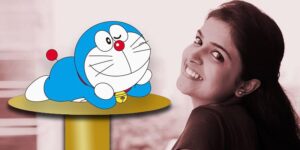 So there was a time where all of our favorite cartoons had become dubbed in hindi. While other channels like nickelodeon still would offer cartoons in english. a lot of children and adolescent teenagers had to assimilate to these hindi dubbed voices. while things have of course changed since 15 years ago. in recent years an artist that has become a regular feature of cartoons in india is Sonal Kaushal.
Who is voiced not only for films like Alice Through the Looking Glass and The Incredibles but was the famous voice of Doremon, that became entrenched in everyone's memory until someone else has been hired recently. You can check out her Youtube channel the motor mouth where she uploads regularly, It again makes me re-engineer my thought process and acknowledge just the range of available work for so many artists.
3. Ninad Kamat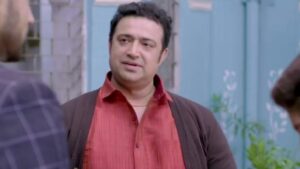 When i saw Ram Prasad ki tervi this year it was so lovely to see Ninad Kamat on the big screen. An actor that i have seen sporadically in both films as well as television. While the man is a terrific actor creators gravitate towards him due to his exemplary voice. A voice that has been utilized for so many famous films. While he has provided his voice for Will Smith in Men in Black and Rocket and Guardians of Galaxy. It is his hindi dialogue delivery as Thanos that made him a national sensation.
The craziest part about the actor is that he is not only dubbed for international films but Indian actors for advertisements as well ranging from Amitabh Bachchan, Sachin Tendulkar to even Salman Khan.
2. Mona Ghosh Shetty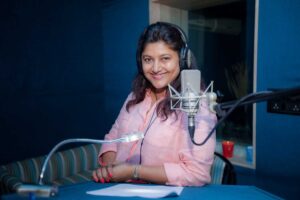 Mona Ghosh Shetty the famous voice that made initial performances of katrina Kaif, Nargis Fakhri and Jacqueline Fernandez tolerable is Mona Ghosh Shetty. Actors who have become superstars now did not know the language at all back then, and even though after close to a decade the names that, i just said do their own dubbing and have worked on the hindi language to some degree.
A lot of credit has to be given to the perfect dubbing by mona go shetty who by the way still dubs for many actresses. fun fact Mona Ghosh Shetty also dubbed for Deepika Padukone in her first film Om Shanti Om.
1. Sharad Kelkar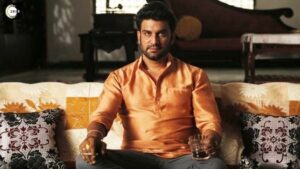 Sharad Kelkar with phenomenal performances in movies like Tanaji, Laxmii and Dharbaan. Sharad Kelkar is making it clear that he is an actor that is here to stay. While he has had a long and tough journey as an artist you exactly know why he makes it to the list. Voicing Prabhas and Bahubali established Kelkar also as a global staff, the man is not only restricted to that massive hit but lends his voice to the dubbing of several global hits including XXX Xander Cage, Mad Max and Jason Statham and Hobbs and Shaw.
So, these are Top 10 Most Popular Voice Over Artists in India