Top 10 Bollywood Stars Who Were Classmates: Some bollywood stars where classmates together once and their school friendship is still intact.
1. Salman Khan and Aamir Khan :- Aamir Khan recently spilled the beans that he and Salman Khan were classmates for a year, but they didn't talk during those days. They were in 2nd grade together. They also done a film together which was Andaz Apna Apna.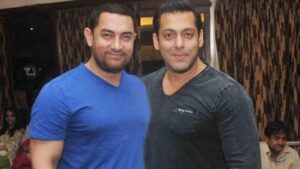 2. Shraddha Kapoor and Tiger Shroff :- Shraddha and Tiger Shroff attended the same school and classes together. Tiger even confessed that Shraddha was his high school crush. These two youngsters in Bollywood completed their 12th grade from "American School of Bombay". They also done many bollywood films together.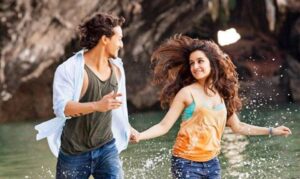 3. Aaryan Khan and Navya Naveli Nanda :- Shahrukh's dotting son Aaryan and Big B's granddaughter Navya were best friends in High School. These two upcoming stars were studying in the same school in London. They really share a great bond. They have some serious friendship goals and being seen together in many pictures on Instagram. Rumor is that they were even dating each other as their friendship turned into fling.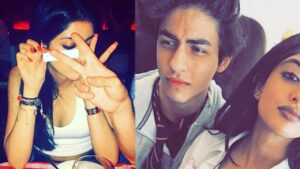 4. Varun Dhawan and Arjun Kapoor :- Varun and Arjun are besties in reality and share a great bond together. Shocking fact is that these two star kids started their acting classes together. Both of them attended same acting school during their initial days of Bollywood. Though they never shared same frames in Bollywood yet, but both did one short film named "White".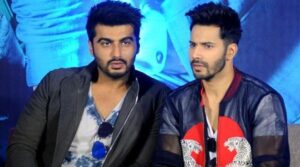 5. Athiya Shetty and Krishna Shroff :- Two star daughters Athiya and Krishna were classmates and still share a great friendship together. Both are closed friends since their high school days and finished their school education from "American School of Bombay". When Athiya made her debut in Bollywood, Krishan is still looking forward to it.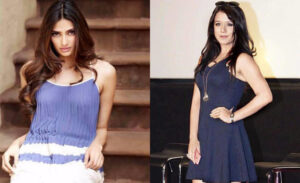 6. Hrithik Roshan and Uday Chopra :- Hrithik Roshan and Uday are best friends since their childhood. These two childhood buddies were together from 4th grade of their pre-primary school. They even attended the same college. Uday and Hrithik share inspiring friendship goals. Hrithik has been a great supporter to his best friend Uday and Uday stands thick and thin with Hrithik in every difficulty.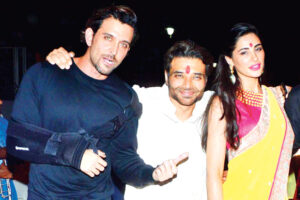 7. Karan Johar and Twinkle Khanna :- The director and former actress attended the same boarding school together in Maharashtra and Karan spilled the beans on their time together in his autobiography.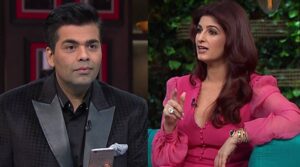 8. Anushka Sharma and Sakshi Dhoni :- Both of the ladies are in common not only because they got married to cricketers. They also went to the same school located in Assam and moreover, they were classmates in Margherita, at St Mary's School. They both now share a great bond together.