Top 10 Bollywood Stars Who Got Married 3 Times: These bollywood stars married three times and most of them are now happy with their third wife or husband.
1. Karan Singh Grover :- Karan Singh Grover also married thrice. He first married to actress Shraddha Nigam on 2 December 2008. However, they divorced after 10 months. He second time married to Jennifer Winget on 9 April 2012. The couple separated in 2014. Then he third time married to actress Bipasha Basu on 30 April 2016.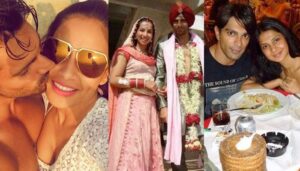 2. Sanjay Dutt :- Sanjay lost her first wife Richa Sharma within two years of their marriage. From this marriage Sanjay have his daughter Trishala. Heartbroken Sanjay again got married to Rhea Pillai in 1998. But, this marriage didn't stay long and both parted way. For the third time, Sanjay tied knot with her present wife Manyata Dutt in 2008. From then, they are staying together and have two children Shahraan and Iqra. Now he is happily married.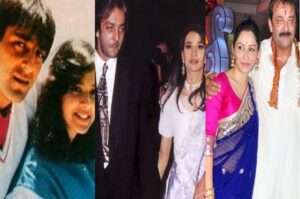 3. Siddharth Roy Kapoor :- Siddharth got married to her school friend Arti Bajaj. But that marriage didn't work. For the second time, Siddharth wedded TV producer Kavita. But they parted way as Siddharth started dating Vidya Balan. Siddharth and Vidya tied their knot in 2012. They still don't have any child.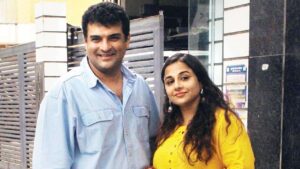 4. Adnan Sami :- Adnan's first marriage was with actress Zeba Bakhtiar. But they got divorce soon after marriage, For the second time he got married to Sabah Galadari, but this marriage also didn't last long. For the third time, Adnan married to her fan Roya Faryabi and the couple has a daughter named Medina.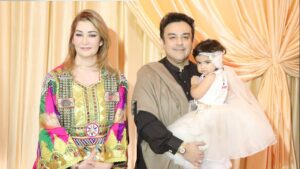 5. Kishore Kumar :- Kishore Kumar married to singer Ruma Guha Thakurta in 1950. After 8 years, this couple got separated from each other. Kishore Kumar wedded Bollywood actress Madhubala for second time. But, Madhubala's death parted them. For the third time, Kishor Kumar married to Yogeeta Bali in 1976. This marriage also didn't stay long and they broke up after 2 years.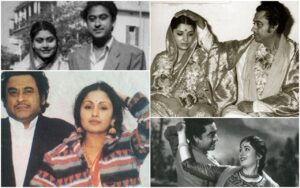 6. Lucky Ali :- Lucky Ali got married to her first wife Meaghan Jane Mc Cleary who was seen in his music video "O Sanam". This marriage didn't last long and they parted way. After that Lucky Ali married to Anahita. From this marriage, he has two beautiful kids. For the third time, Lucky Ali married to Miss England Kate Elizabeth Hallam. From their third marriage, they have a son named Dani.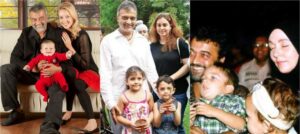 7. Kamal Hassan :- Kamal Hassan married to Tamil actress Srividya but this marriage was ended in breakup. For the second time, Kamal married to Vaani Ganapathy. But, Kamal was having an extra marital affair with girlfriend Sarika. For the third time, Kamal married to his live-in girlfriend Sarika and they have two beautiful daughters Shruti Hassan and Akshara Hassan.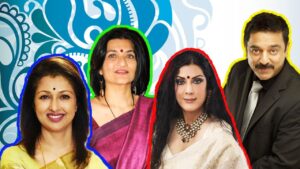 9. Neelima Azeem :- Neelia is the mother of Shahid Kapoor. For the First time she married with actor Pankaj Kapoor. But that marriage was ended in divorce. For the second time, she tied the knot with another actor Rajesh Khattar. But that marriage also didn't last long. For the third time Neelima married to India's well known classical vocalist Ustad Raza Ali Khan.