Top 10 Bollywood Star Who Went To Jail : These stars went to jail for doing serious crimes. Now most of these stars out of bond from jail.
1. Salman Khan :- One of the leading Bollywood actors, Salman Khan has spent multiple nights at jails for several crimes. He has mini criminal records. Salman Khan was accused of killing a blackbuck while shooting his movie Hum Saath Saath Hain, in 1988 at Jodhpur, Rajasthan. Overall, Salman Khan spent around a total of 18 days at Jodhpur jail, over 9 years for blackbuck poaching case. Salman Khan also spenta few days in jail for a hit and run case in the year 2002. Salman was sentenced five years of jail for this case but got interim bail later.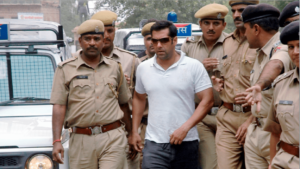 2. Sooraj Pancholi :- This star kid also spent multiple days and nights behind the bars regarding Jiah Khan's demise. Sooraj Pancholi was considered as the main reason for Jiah, taking her own life, which was why Sooraj was sent to jail. Sooraj was kept in the Anda Cell of Arthur Road jail, which is the most secluded cell, for 23 days. Sooraj revealed that he wasn't able to meet anyone and wasn't even provided the newspapers and had no idea what was going on outside.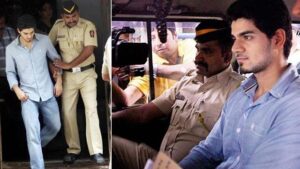 3. Saif Ali Khan :- The Nawab of Bollywood also spent a few days at the Jodhpur Jail, Rajasthan for the blackbuck poaching case. Saif Ali Khan, along with his co-stars from the film Hum Saath Saath Hai, was accused in a blackbuck poaching case in 1988. Saif also went behind the bars when he hit a person at the Taj Hotel in Mumbai, during his outing with Kareena and Malaika.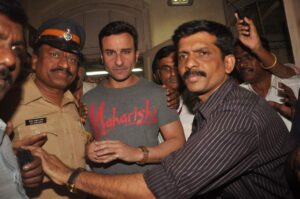 4. Twinkle Khanna :- Dimple Kapadia and Rajesh Khanna's daughter Twinkle had to spend a day behind the bars because of her husband, Akshay Kumar. During a fashion show, while walking the ramp Akshay approached Twinkle and asked her to unbutton his jeans. This did not go down well with many people and a case got filed against the actress for doing such an act at a public event. She spent one day in jail and later was released with a fine of a lum-sum amount.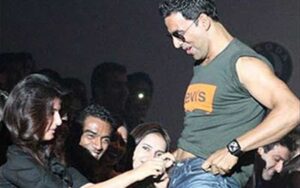 5. Sanjay Dutt :- Sunil Dutt's son Sanjay Dutt was arrested under the Arms Act after Mumbai's serial blasts. The actor had weapons without a license which landed him into great trouble and was convicted for 3 and a half years. Sanjay Dutt was sent to the Pune's Yerwada Jail after his conviction in the year 2013 for 1993's Mumbai serial blasts case.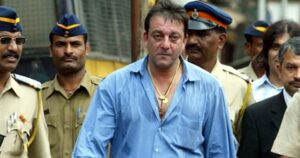 6. Fardeen Khan :- Bollywood actor Feroz Khan's son Fardeen Khan was caught in 2001 and was sent behind the bars where he spent few days. Fardeen Khan was caught by the Mumbai police for the possession of drugs like Cocaine in May 2001. The actor was also made to undergo de-addiction treatment because of his addiction to drugs.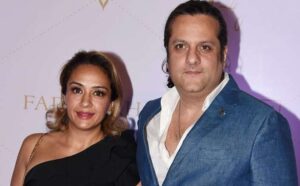 7. Rahul Bhatt :- Mahesh Bhatt's son Rahul Bhatt also went behind the bars for just a few days. He was sent behind the bars for having a connection with David Jeadly, the man conspired the 26/11 attack.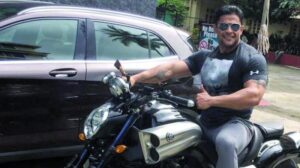 8. Rajpal Yadav :- In 2018, Delhi High Court sent Bollywood actor Rajpal Yadav to jail for three months for failing to repay a Rs 5 crore loan that his company took to produce a film.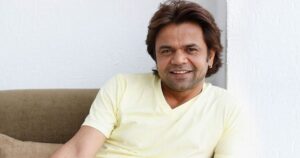 9. Monica Bedi :- In November 2003, she was sentenced to two years imprisonment for possessing forged travel documents.