These 10 bollywood stars married older women : Top Bollywood Male Actors Who Married Older Women
1. Neha Kakkar & Rohan Preet Singh :- Bollywood's singing sensation Neha Kakkar recently got married with her long time boyfriend Rohan Preet Singh. Neha Kakkar is elder than her husband. Neha is currently 32 years old and Rohan is currently, just 25. There is a age gap of 7 years between and because of this they are trolled badly by people.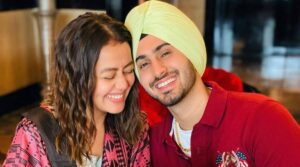 2. Priyanka Chopra Jonas & Nick Jonas :- The global icon, Priyanka Chopra got married to the love of her life, Nick Jonas in 2018. But people trolled them mercilessly. There is an age gap of 10 years between these two celebs. Priyanka is 38 and Nick is just 28. And this age gap did not go down well with the people and the couple was mocked badly on social media.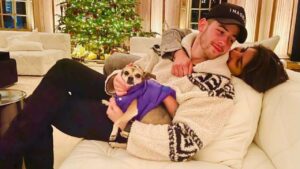 3. Aishwarya rai Bachchan & Abhishek Bachchan :- The couple got married in 2007 and it's been 13 year since their marriage, which is why no one talks about their age gap. Aishwarya Rai Bachchan is 44 years old now whereas Abhishek Bachchan is 41 years old. There is an age gap of 3 years.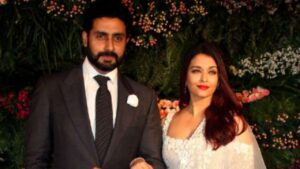 4. Neha Dhupia & Angad Bedi :- This couple got married in a very private ceremony in the year 2018 with only very close relatives only. Neha Dhupia is 37 years old whereas Angad Bedi is 35 years old. Their age is just of 2 years.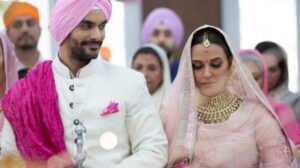 5. Bipasha Basu & Karan Singh Grover :- In the year 2016, Bipasha Basu and Karan Singh Grover got married in a lavish wedding. They have a age gap of 4 years as Bipasha basu is 39 years old and Karan Singh Grover is 35 currently.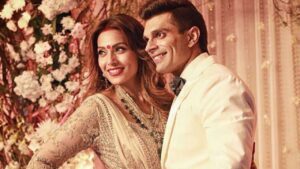 6. Soha Ali Khan & Kunal Kemmu :- In 2015, Soha Ali Khan and Kunal Kemmu got married to each other in a royal wedding. Soha is 4 years elder than her husband as her age is 39 currently and Kunal is 35.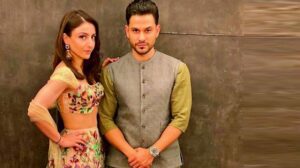 7. Farah Khan & Sirish Kunder :- Farah Khan's marriage with Sirish Kunder was a shock to many people because eof their age gap. Farah Khan's current age is 53 whereas Sirish is 45 now. There is an age difference of 8 years between them.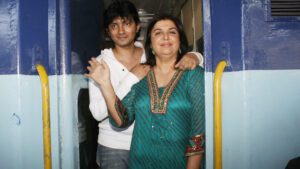 8. Shweta Tripathi & Chaitanya Sharma :- Mirzapur famed actress, Shweta Tripathi is elder than her husband Chaitanya Sharma. Shweta is currently 32 years old and Chaitanya is now just 27 years old. The age gap of 5 years does not matter to them.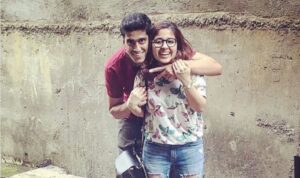 9. Urmila Matondkar & Mohsin Akhtar Mir :- Urmila Matondkar got married with her long time boyfriend Mohsin, who is younger than her. Urmila is 44 years old and Mohsin's age is 33 and there is an age gap of 11 years between them.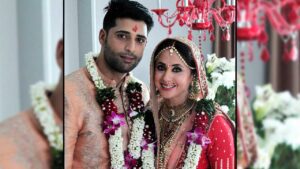 10. Parmeet Sethi and Archana Puran Singh :- Parmeet Sethi is seven years younger than Archana Puran Singh, They got married on 30 June 1992. They have two sons Aaryamann and Ayushmaan.