Piracy is a big threat to movie makers and whole industry, due to piracy every year movie maker and film industry loses crores of rupees. Today we talk about some movies which leak on internet before their release on theatres.
These Movies Got Leaked Online Before their Release in Theatres :
1. Udta Punjab :- Udta Punjab is a 2016 Indian crime drama film co-written and directed by Abhishek Chaubey. It is loosely based on and revolves around the drug abuse by the youth population in the Indian state of Punjab. This critically acclaimed movie stars Shahid Kapoor, Alia Bhatt, Kareena Kapoor and Diljit Dosanjh in main roles. Unfortunately, a movie like Udta Punjab was leaked online a day prior to its release date. It gained appreciation from people.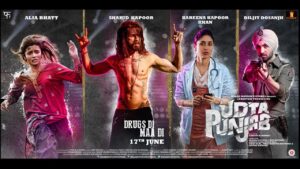 2. Bajrangi Bhaijaan :- Bajrangi Bhaijaan is a 2015 Indian Hindi-language comedy-drama film directed by Kabir Khan and written by K. V. Vijayendra Prasad and Parveez Sheikh. Bajrangi Bhaijaan was Produced by Salman Khan and Rockline Venkatesh. It is One of the most appreciated movies of Kabir Khan. Starring Salman Khan, Kareena Kapoor, Harshali Malhotra. This beautiful movie even got leaked online before it hit the theatres. But the business of the movie was not at all affected by it.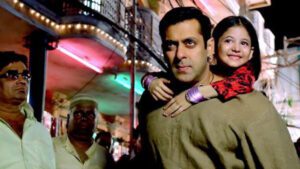 3. Sultan :- Sultan is a 2016 sports drama film. Sultan Was directed by Ali Abbas Zafar. Produced by Aditya Chopra under the Yash Raj Films banner, The film stars Salman Khan as the title character opposite Anushka Sharma. Ali Abbas Zafar's sports drama, starring Anushka Sharma and Salman Khan, Sultan got leaked online prior to its release. But fortunately, the craze of Salman Khan did not let the business of this movie let down at the box office, even after releasing online.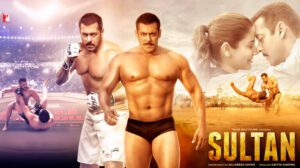 4. Great Grand Masti :- Great Grand Masti is a 2016 supernatural horror adult comedy film. Great Grand Masti Was directed by Indra Kumar. It is the third installment in the Masti film series after Masti (2004) and Grand Masti (2013). This comedy horror movie of Inder Kumar stars Riteish Deshmukh, Aftab Shivdasani, Vivek Oberoi and Urvashi Rautela. This movie did an average business at the box office because it got leaked online before it was even released at the theatres.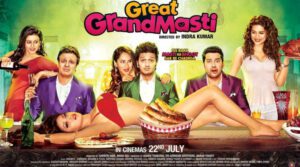 5. Ugly :- Ugly is a 2013 thriller film written, co-produced and directed by Anurag Kashyap. This movie is a dark psychological thriller film of Anurag Kashyap and stars many good actors and actresses. Ugly follows the story of a struggling actor Rahul Varshney (Rahul Bhat), whose daughter Kali Varshney (Anshika Shrivastava ) disappears, and the events that follow. It was unfortunate for this movie to get leaked online before release and it hampered the business of it at the box office.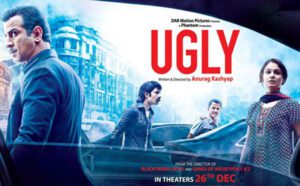 6. Paa :- Paa is a 2009, comedy-drama film directed by R. Balki, starring Amitabh Bachchan, Abhishek Bachchan, and Vidya Balan. The film is inspired by the 1996, Hollywood film Jack and this movie is based on the relationship of a boy with a rare genetic condition known as progeria and his parents .The film was critically acclaimed in India and fared well at the box office . This movie too was leaked online prior to its release at the theatres and also affect its business.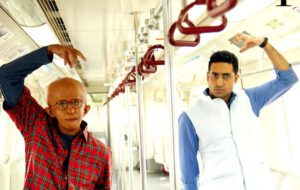 7. Raaz Reboot :- Raaz: Reboot is a 2016 horror thriller film written and directed by Vikram Bhatt. Raaz Reboot is THE Sequel of the movie Raaz, Raaz Reboot starred Emraan Hashmi and Kriti Kharbanda in pivotal roles. This movie got leaked online even before its release which is why the movie failed to make a good business at the box office.
8. Manjhi – The Mountain Man : Manjhi – The Mountain Man is a 2015, biographical film based on the life of Dashrath Manjhi. Manjhi widely known as the "Mountain Man". Dashrath Manjhi was a poor labourer in Gehlaur village, near Gaya in Bihar, India. Dashrath Manjhi  carved a path from a hill by using only a hammer and chisel. Dashrath Majhi got portrayed by Nawazuddin Siddiqui on the big screen. But unfortunately, the movie got leaked online before it even got the chance to release on big screens.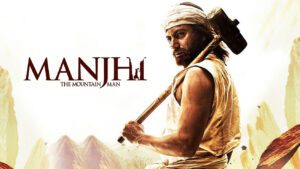 9. Paanch :- Paanch is an 2003 crime thriller film written and directed by Anurag Kashyap and starring Kay Kay Menon, Aditya Srivastava, Vijay Maurya, Joy Fernandes and Tejaswini Kolhapure. Another movie of Anurag Kashyap remained unreleased because of its controversial storyline. The movie later got leaked online for people to watch as it would not release ever at the theatres.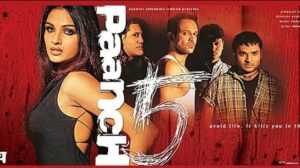 10. Mohalla Assi :- Mohalla Assi is a 2018, satirical comedy drama film starring Sunny Deol. Mohalla Assi was directed by Dr. Chandraprakash Dwivedi. This movie is banned in India because of its satirical plot of using pilgrimage for commercial purpose. The movie was leaked online prior to its release date and later it got banned to get released too.