Gauri Khan is the wife of bollywood actor Shah Rukh Khan, Gauri didn't chose acting as a profession, instead she choose Interior Designer as Profession. Gauri Khan first expressed interest in interior design as a hobby, while renovating her bungalow which was in Bandra the name of bungalow was Mannat. The bungalow is a tourist spot and srk fans often come there to see their hero. Mannat is also a heritage building deemed important to the townscape and hence exempt from demolition from B.M.C. In 2010, she professionally ventured into interior designing in partnership with interior designer and close friend Sussanne Khan to design exclusive interior projects together.
Bollywood Celebrities Homes Designed By Gauri Khan
1. Ranbir Kapoor :- Ranbir Kapoor's Bachelor pad in Mumbai, his first house was designed by none other than Gauri Khan herself. Ranbir Kapoor chose Gauri Khan to decorate his Pali Hill bachelor pad. The living room of the actor looked surreal.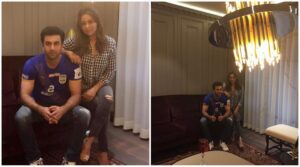 2. Alia Bhatt :- Not her home, but Alia Bhatt chose to renovate her moving home, which means her vanity van, with the help of Gauri Khan. The star wife Has beautifully managed to fit everything, like a functional kitchen to a single bed, in her little vanity van.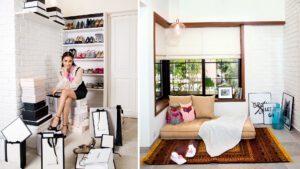 3. Jacqueline Fernandez :- Popular actress Jacqueline opted for Gauri Khan to design a cosy place for her where she can read peacefully. Gauri Khan added an old school aesthetic ladder in that place which makes it look more beautiful.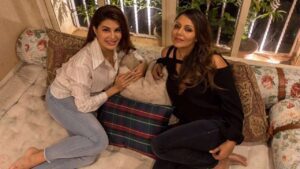 4. Sidharth Malhotra :- This Bollywood actor's first ever Bachelor pad at Mumbai was designed by ace interior designer Gauri Khan. The apartment of Sidharth Malhotra has a modern yet classy touch and it really looks easy breezy with all the bright colours.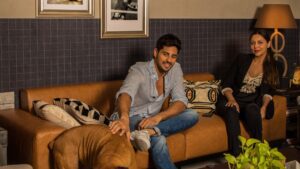 5. Varun Dhawan :- Varun Dhawan revamped his bachelor pad in Mumbai with Gauri Khan's help. The star wife completely changed the entire look of the apartment of Varun Dhawan and it has touches of black and white.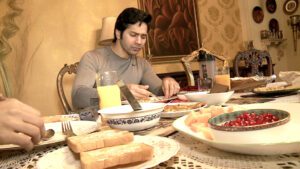 6. Karan Johar :- KJo took the help of his close friend Gauri Khan, to design the terrace of his lavish penthouse, and it looks stunning. The filmmaker also took Gauri's help to design the nursery of his kids, Yash and Roohi, and it looks adorable for the whites and pinks.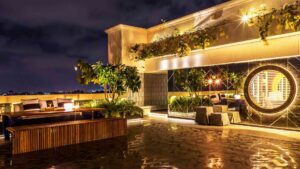 7. Sussanne Khan :- To decorate her new house Sussanne Khan reached out to her friend Gauri Khan. Sussanne Khan stopped by Gauri Khan designs to collect some decorative for her abode.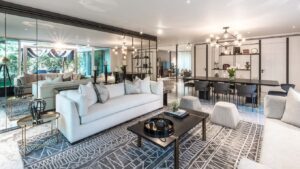 8. Mukesh Ambani :- Gauri Khan thinks that the best project that she has till worked on was the decoration of the Bar of Antilla in 2019. Yes, the Ambani's bar lounge of Antilla, is decorated by none other than Gauri Khan.